AlayaCare University: Empower your team with expert-led training
Imagine a world where new workflows are easily adopted and put into practice by your admins and care providers. A world where you increase your team's efficiency, decrease manual errors, and up the adoption of digital best practices without having to continuously train and re-train. AlayaCare University is your organization's personal online training center where you can customize courses for your team, check on their progress and send them auto-reminders in case they need to reskill or upskill.
There's no time like the present to take a dive into what this new educational initiative is all about and how it helps home care agencies get technologically proficient quickly.
AlayaCare University (ACU)
What is it?
We know implementing and using new technology solutions can seem daunting, even when it's meant to make life easier. It takes time and practice for it to be seamless. But the time for home care agencies is anything but a luxury. In this booming market where client support can't dip for any reason, agencies need to hit the ground running with any new system upgrade.
With that in mind, AlayaCare University is an avenue to give our users the guidance they need to get the most out of our market-leading end-to-end software.
AlayaCare University will include live workshops at various events, such as Better Outcomes and home care conferences. There is no substitute for face-to-face instruction, so AlayaCare will take any opportunity to teach clients about a new feature that has been rolled out, or how to take full advantage of any aspect of the software.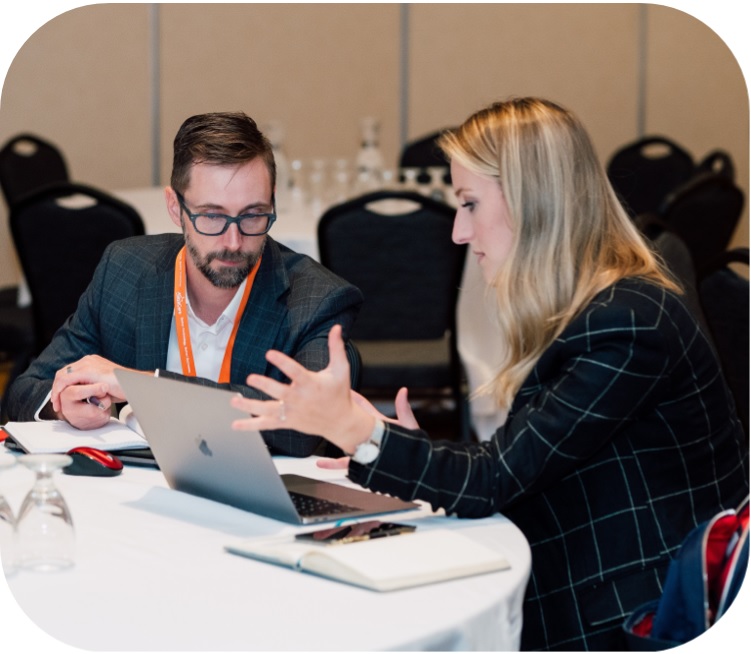 Developed by the product experts, AlayaCare University courses and content build job-based skills and can be adapted as training needs change. AlayaCare University motivates learners through certificates and badges that show their progress and up-skilling.
E

nroll in courses tailored to job functions

Watch engaging e-learning videos 

Take course quizzes to test knowledge 

Receive certificates and badges 

Monitor progress and encourage course completion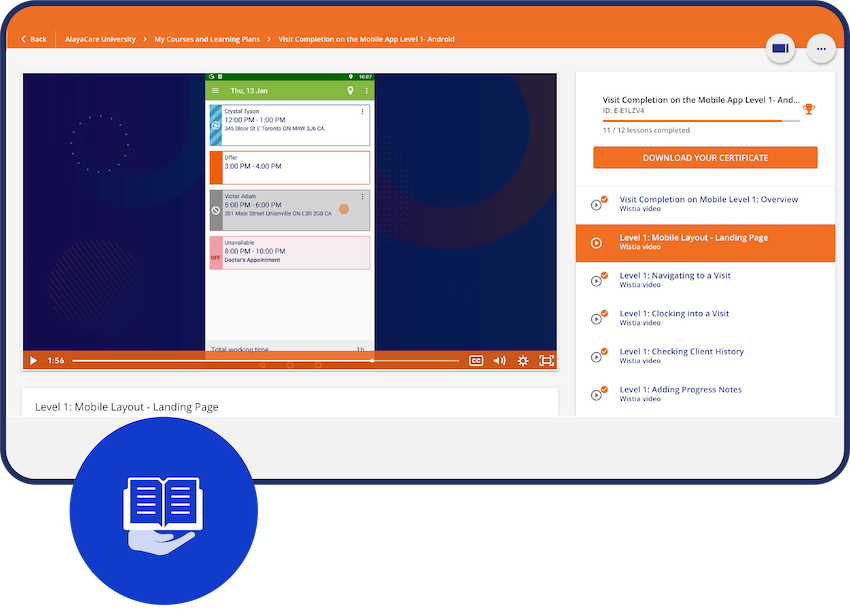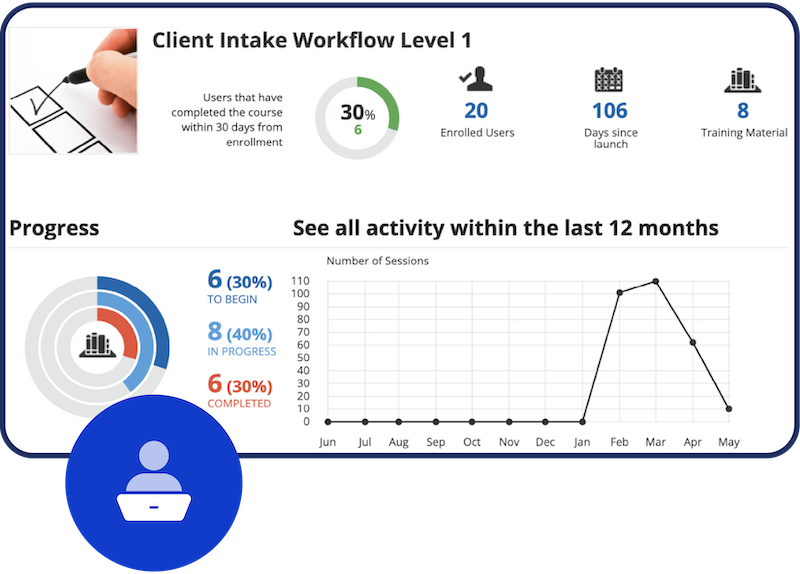 Why do we need it?
AlayaCare University is built to address three key challenges.
Reduce the burden of training and onboarding new employees
Having AlayaCare University built into our product at your fingertips means AlayaCare experts can, in a way, train new users as well as train existing users in any new software features. The curriculum to onboard and up-skill is pre-loaded into your AlayaCare University login, so there, and anybody can access it and take it on-demand whenever they have time.
Employee churn
The right technology can help alleviate the massive problem faced by the home-based care industry of staffing shortages. Due to potentially high stress and challenging work, losing coordinators and field workers is a problem. Studies have shown that employees that get access to up-skilling and learning opportunities are less likely to churn. If you go live with great technology but two months later suffer a 10% turnover in staff, that means you must onboard new staff who are untrained — forcing users to train users rather than the people who made the technology.
Inconsistent use of technology
There are hundreds of different ways people might choose to get the job done with any software solution. For any agency, depending on factors such as the size of the market, there are specific methods to perform tasks with the highest efficiency. We believe there is room to set best practices within the AlayaCare curriculum, so users understand right off the bat what is proven to be the optimal way to operate. Best practices exist everywhere in medicine, so they should exist in home care software as well. It makes life easier, employees will be happier, and the entire operation will run smoother.
Read more about how ACU works, how you can get access, and what to expect. This is your chance to connect with other ACU users as well and share your experiences with one another.