AlayaCare University: Empower your team with expert-led training
Onboarding and training agency staff can be a very time-consuming process. Agencies currently rely on siloed Learning Management Systems (LMS), creating friction and time lags that prevent staff from getting up to speed quickly with software solutions and other custom-required skills. This in turn drags out the onboarding or upskilling process and prevents agency staff from achieving or maintaining optimal productivity quickly, causing agencies to lose marginal profit from higher employee productivity.
On the other hand, the absence of comprehensive onboarding and training on tools used on a daily basis can hinder employee satisfaction and engagement. According to research conducted by BambooHR, 89% of employees who had an effective onboarding experience are engaged at work and are 30x more likely to feel overall job satisfaction compared to employees who feel their onboarding process was lacking.
With AlayaCare University, agencies can centralize learning and operation to make training current staff and onboarding new staff easier, increasing productivity, employee satisfaction, and retention.
AlayaCare University (ACU)
What is it?  
As an end-to-end platform, AlayaCare has a lot of features and functionalities. While customers are taught and trained on the platform during implementation, continued access to training, assets and information about all the elements is an ongoing ask. With the high attrition rates that the Home Care industry sees, customers need access to a learning platform that focuses on AlayaCare's features, modules and functionalities so that any staff, old or new, can upskill or reskill themselves at any time.
AlayaCare University is an online learning platform that aids in implementing, onboarding, coaching, and upskilling your staff on the AlayaCare Cloud Platform. It is an avenue to give our users the guidance they need to get the most out of our market-leading end-to-end software.  
AlayaCare University (ACU) is separated into 3 different segments:
ACU Foundations
ACU Certifications
ACU Extended Enterprise
ACU Foundations is a free video module library to learn best practices and workflows for common use cases, allowing current customers to quickly onboard and train staff and set them up for success.
ACU Certifications is a premium learning tool that helps agencies upskill, certify, and engage staff with in-depth training, quizzes, Learning and Development (L&D) programs, and certifications. It also includes tools to monitor agency staff's training progress, giving decision-makers transparency to ensure staff are engaged in learning and retain information quickly.
ACU Extended Enterprise is a customizable and white-labelled LMS platform that allows agencies to build and upload their own content to optimize how their workforce uses AlayaCare Cloud. Help agency staff adopt custom workflows quickly with an on-brand learning experience.
AlayaCare University will also include live workshops at various events, such as Better Outcomes and home care conferences. There is no substitute for face-to-face instruction, so AlayaCare will take any opportunity to teach clients about a new feature that has been rolled out, or how to take full advantage of any aspect of the software.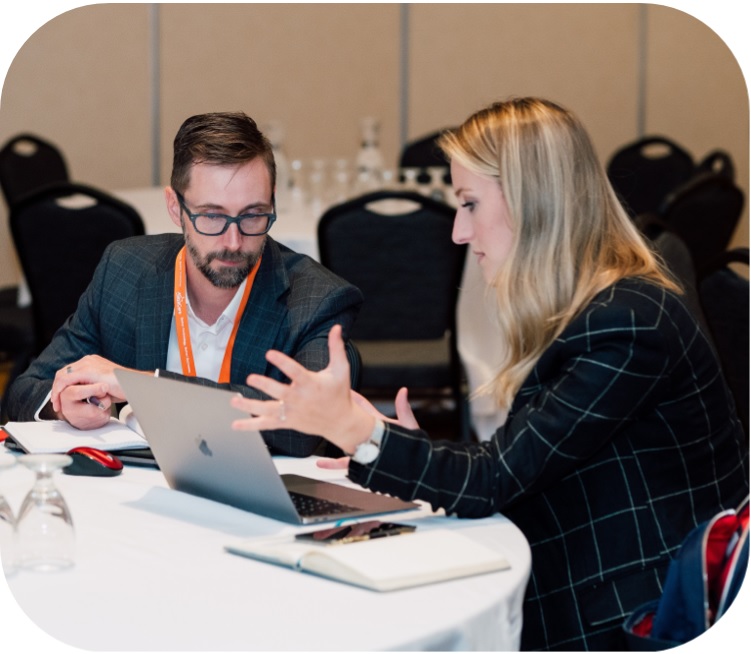 Why do we need it?
AlayaCare University is built to address three key challenges.
Reduce the burden of training and onboarding new employees
Having AlayaCare University built into our product at your fingertips means AlayaCare experts can, in a way, train new users as well as train existing users in any new software features. With ACU Foundations you can reduce onboarding time with a free on-demand platform that adjusts to agency staff's time and pace.
Employee churn
The right technology can help alleviate the massive problem faced by the home-based care industry of staffing shortages. Due to potentially high stress and challenging work, losing coordinators and field workers is a problem. Studies have shown that employees that get access to up-skilling and learning opportunities are less likely to churn. If you go live with great technology but two months later suffer a 10% turnover in staff, that means you must onboard new staff who are untrained — forcing users to train users rather than the people who made the technology. With ACU Certifications you can enhance staff engagement and satisfaction with learning plans comprised of training videos, knowledge checks, assets and certifications.
Inconsistent use of technology
There are hundreds of different ways people might choose to get the job done with any software solution. For any agency, depending on factors such as the size of the market, there are specific methods to perform tasks with the highest efficiency. We believe there is room to set best practices within the AlayaCare curriculum, so users understand right off the bat what is proven to be the optimal way to operate. With ACU Extended Enterprise you can facilitate customized workflow adoption suitable for the agency's unique needs via content upload.
Best practices exist everywhere in medicine, so they should exist in home care software as well. It makes life easier, employees will be happier, and the entire operation will run smoother.
Read more about how ACU works, how you can get access, and what to expect.
Get the latest blog posts straight to your inbox